News & Events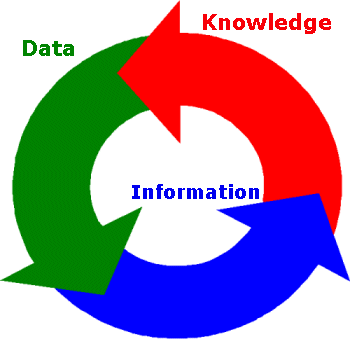 Health checkup: Are you getting your preventive screenings?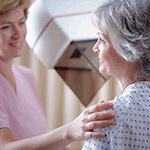 Time flies. We're already more than halfway through 2016. So now's a good time to make sure you're on track to get your recommended preventive health services.

Find out which screening is right for you
Under the Affordable Care Act (ACA), many health plans cover most preventive screenings in full. If you're not sure which are right for you, check this handy tool. Just plug in your age and gender. It will show you which screenings you need. In most cases, you may have to visit a network doctor to get the services fully covered. That means they're part of a group of doctors with whom we've contracted to get the best rates.

Knowledge is power
If you're already on the road to good health, then happy trails to you. If you're not so sure or need a little help getting there, take this fun, short quiz. It can help arm you with information to keep you " and your loved ones " healthy. 
 Understanding My Credit Report & Score
Think of your credit report like a report card that shows how you've managed your finances. Your credit report is kept on file by credit bureaus and includes your overall credit score, which can range from 300 to 850. The higher your credit score, the less risk you pose for potential lenders and therefore the better interest rates you'll receive which translates to more money in your pocket for other things.
Here's how it works¦
There are three national consumer credit bureaus (Equifax, TransUnion and Experian) and they collect information from credit-granting companies like banks, finance companies, department stores, tax authorities, landlords, etc. From that information they each compile credit reports. The report is a file of information from all the companies you have done business with. It will show:
Your open accounts with balances, including credit limits

Whether you pay on time and in full

Whether you make late payments or miss payments

Whether any of your accounts have been turned over to a collection agency

Any suits, judgments or tax issues, etc.
Learn more about each section of a credit report
Ask your doctor questions

If you made an appointment to see the doctor for a check-up or a health care concern, we congratulate you. When you're at the office remember to speak up if you have a question. Don't be shy.

Not sure what to ask? Start with these three simple questions from the Ask Me 3 patient education program.

What's my main problem?

What do I need to do?

Why's it important for me to do this?

Keep asking questions until you understand the answers. People who understand their doctor's instructions make fewer mistakes when they take their medicine or get ready for a medical procedure. They may also get well sooner or be able to better manage their health condition.

 
Getting enough rest regularly is best for good health
You've probably heard the warnings: Don't drive or operate heavy machinery when you're tired. You know the results could be serious. Possibly even deadly. But did you know that not getting enough sleep on a regular basis can lead to heart disease, high blood pressure, stroke and obesity?

And experts say lack of sleep can:
Hamper decision making, problem solving and learning skills

Affect your emotional wellbeing

Make you more prone to mood swings, anger or depression
By contrast, if you're getting enough sleep, you're more likely to feel healthier, both physically and emotionally.

How much sleep do you need?
Studies show that adults need between seven to eight hours of sleep regularly. Babies, young children and teens need even more. Making up for lost sleep on days off or by napping won't help.
 

MEDICAL MISTAKES HAPPEN
You have a role in safer health care by being involved. Here are four ways to make your health care safer. You can prevent medical errors by:
Avoid prescription drug errors
Make sure your doctors know about allergies and reactions you have had in the past. Share a list of every medicine you take. This includes prescription and over-the-counter drugs.
Make sure your doctor coordinates your care
If you are having surgery, make sure your entire health care team " doctors, nurses and others " agree on what needs to be done.
Learn about your conditions and treatments
Ask your doctors for more information. You have a right to know, so don't hesitate to try these questions from Ask Me 3:

What's my main problem?

What do I need to do?

Why's it important for me to do this?

Check your hospital's quality and safety ratings
The Leapfrog Group conducts surveys that look at patient results, care resources and organizational structures to assess safety. Check your facility's Hospital Safety Score before you receive care.